Hi Readers,
Are you excited? We should get Curse Breaker Revealed back from our editor sometime this week. Then, our Scribe (Melinda) will work through those edits and send it to our beta reader for one final check. But it's getting closer to you!
Last week, I (Ran, Sarn's son from the Curse Breaker series) announced what book is working on next, Rogue Ranger, the third book in the Robin of Larkspur series. I also asked you a question, and you answered. Since you asked me to back off, I'll behave and let Melinda work on Rogue Ranger.
But! If she has a bad day at work and decides to work on Curse Breaker Jousts because my family is comforting to write about, I won't stop her. (That happened on Friday, and that's why I brought that up. I was quite happy about it. But please don't tell Robin. She doesn't know Melinda wrote anything that evening.)
And now I have another question for you. A lot of scenes did not make it into Curse Breaker Revealed because the story went in a different direction than originally planned.
Do you want to read the scenes that didn't make into the final book?
Melinda could revise them and put them on our Patreon. We've heard that's what other authors do with delete scenes.
We don't normally have those, but this time we do, and there are a lot of them. If Melinda put them all together, they're probably half as long as one of our books.
Why so we have so many?
Because Melinda wrote part of Curse Breaker Revealed many years ago. She had a scenario in mind to kick off the events in it, but we didn't do that thing. We did another thing and that led to another thing and the story changed so much that the original scenes didn't fit. Melinda had to write all new scenes.
I'm not unhappy about that since the new version gave you more of me, and I know you love me. So the new version is better, in my opinion.
The old version gave my uncle more page time, but we couldn't have that. He gets enough page time in the final version of the book. He doesn't need more. ]
But the version that will be in the book, Curse Breaker Revealed, will finally give Papa and Uncle Miren closure in a way that Melinda couldn't do in the old version. Revealed will also close out our 3rd trilogy in the Curse Breaker series!
(Yes, I am ignoring the two standalones, Curse Breaker Enchanted and Curse Breaker Darkens and lumping them into a trilogy that's really more like a tetralogy since Enchanted is 2 books not 1. But I can do that. I star in those books!)
So, do you want to read those deleted scenes?
Should we do an alternative version with them?
I know you haven't read Curse Breaker Revealed yet, but you could start reading it right now since Melinda posted it on our Patreon and Kindle Vella. The first 3 chapters are free to read on Kindle Vella, but please read Curse Breaker Trapped first since Curse Breaker Revealed starts minute after Trapped ended.
Curse Breaker Trapped turned our world upside down, and Curse Breaker Revealed will go even further. Nothing will be the same after it.
It's an exciting time to be a character. I hope you enjoy the story as much as I enjoyed starring in it.
That's all for today. Let me know about the deleted scenes.
This is Ran, Sarn's son, signing off, so I can try to get some more page time. I might be a baby in Rogue Ranger, but I can crawl and say a few words. That should mess up the Wild Hunt's plans and net me some page time, right?
(Yes, I'm always scheming, but that's why you read my emails.)
---
---
Deals, Giveaways & Other Cool Stuff
---
---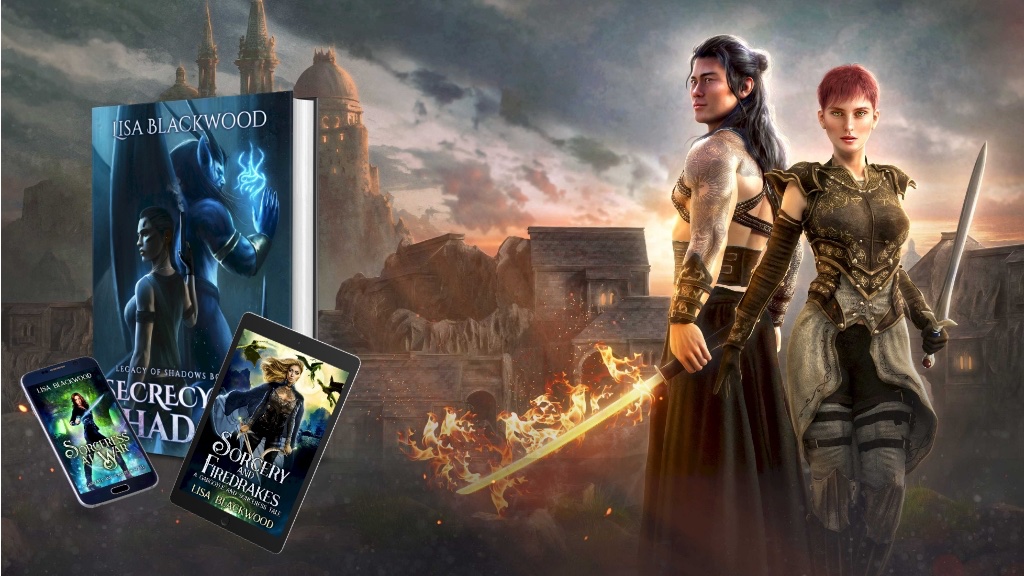 ---
---
In Case You Missed It
---
---