Hi Readers!
Happy Halloween! We've got some tricks and some treats for you. This is Ran, Sarn's son, and your usual narrator back for some Halloween hijinks.
First off, I want to thank our Patrons and remind them to check their inboxes. We sent out ebook copies of a special edition of Curse Breaker Books 7-9 with the covers for the books, a black and white illustrated alt cover and some color images of Papa and myself. It's something new were trying to make Patreon versions extra special.
The set without images will be in stores hopefully in a few weeks. We must wait for it to come down from Kindle Vella, and it's not down yet.
Why no images for the retail version?
Because we get charged a delivery fee for every ebook you buy, and that fee drastically increases when we compile multiple books together, and that shrinks the royalty we get by a lot. Images also increase the fees. Since we need that royalty to pay for the next book, you can see how that would be a problem.
And it's why we had to take down our larger sets from Amazon, except for our trilogies/3-book boxed sets. Amazon kept almost all the money you paid for them, and that's just not fair. They didn't star in the book or write it or give us one cent toward the cost of producing it.
But I didn't come here to complain about them or their tricks. I'll let other people do that. Instead, let's get to the treats! Then we'll dive into who tricked who.
Treat one:
This is Ran, Sarn's son and official camera person. I filmed the Scribe, Melinda Kucsera, talking to us, characters, about what she's writing, and what's happening in the ongoing war with Robin:
Treat Two:
Read the first 6 chapters of Rogue Ranger, the third Robin of Larkspur book, now. The full book will be in book stores next year, according to the above video. But you can travel to the future and read all the madness as it's written!
(If you haven't started the series, now's a fantastic time to do it. Get the first book here.)
Treat Three:
Next up, we've got chapters 13 & 14 read by (I mean narrated by) our Scribe, Melinda Kucsera on YouTube.
You can also listen to it on Spotify and other places:
Listen on Stitcher, Amazon Music and other places.
And now for the trick.
Do you know what Robin did now?
That's right. I've got fresh tea to spill. I think Robin is brewing tea, just so I can spill it each week, but this is too good not to share!
So what did she do this week?
Robin said to the Scribe, "you know, my covers don't look finished. Are you sure you're using the right versions?"
I don't how the Scribe remained calm. I would have said something, and it might but have been very nice. Shouldn't Robin have said something sooner about this?
Covers are really important. I've heard that some readers even judge books by them! That's crazy. How can a cover convey what's inside the book?
This boggles my mind, but I'm a fictional character from a fantasy world. I'm lucky if the covers on the books Uncle Miren reads to me have anything except words on them. But I don't think our books are made the same way yours are. I've never seen ink that wasn't black, but maybe that's because my uncle prefers black ink. I'll have to ask him.
But I digress. What did Melinda do upon hearing she might not be using the right version of the cover?
She asked Robin to explain what she meant, but she didn't lose her cool. I would have, but I'm not the Scribe.
Robin goes on to point out things like missing glows. And this is where the trick comes in because I was there when the covers were made, and no one said anything about glowy things or magic missing from them.
I didn't suggest that the designer add them either because they're not my books or my series, and we all know that that magic and glowing things are reserved for Curse Breaker book covers. Because magic who we are and what we do.
But Robin didn't get that memo. She kept saying this should glow and that should glow, and my mild-mannered Scribe noted each place like this wasn't news to her when it definitely was.
A few days later, guess what shows up in the inbox I manage? New versions of the covers with glowy parts for the magic and stuff.
That's right. Robin tricked Melinda! And now she's got new covers that are the same as the previous ones, now with more glow.
Robin judges this as a success. She says, 'now my books look like a warrior witch lives between the pages.'
And I'm over here wondering if we're just going to ignore the fact that she has no idea what she's doing with those powers?
I guess so. Happy Halloween! I hope you get more treats than tricks.
---
---
Deals, Giveaways & Other Cool Stuff
---
---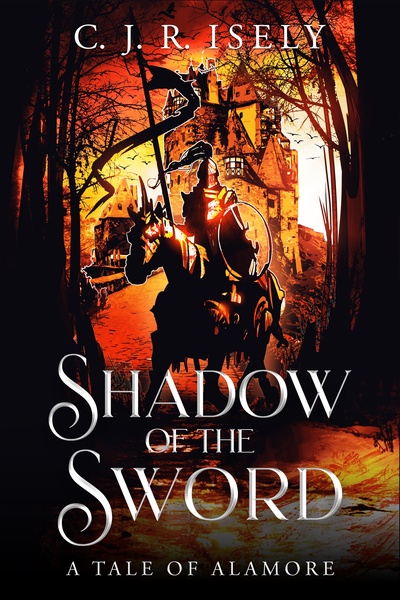 ---
---
In Case You Missed It
---
---
Swap https://www.amazon.com/dp/B0BFGJYQD5